Flyash Bricks Vs Red Bricks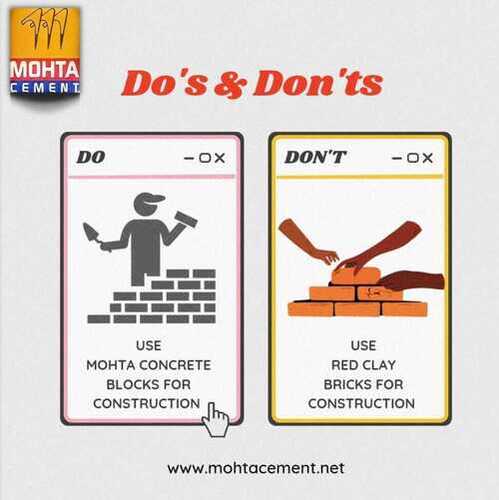 Flyash Bricks Vs Red Bricks
Product Description
Are you looking to construct a solid foundation for your dream project? Look no further than Mohta Concrete Blocks! With our revolutionary approach to construction, we're here to transform your vision into reality while delivering unmatched durability, efficiency, and sustainability.
Why choose Mohta Concrete Blocks over traditional red clay bricks? Allow us to present a compelling case:
1. Unparalleled Strength: Our concrete blocks are engineered to withstand the test of time. With their high compressive strength, they provide exceptional structural integrity, ensuring your building remains sturdy and secure for generations to come.
2. Enhanced Efficiency: Time is money, and Mohta Concrete Blocks understand that. Unlike red clay bricks, our blocks are larger in size, reducing the number of units required for your construction project. This results in faster installation, reduced labor costs, and accelerated project completion.